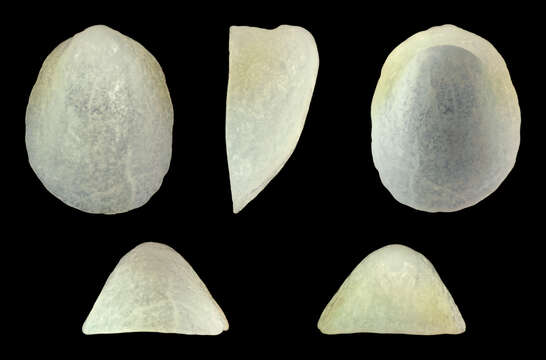 Description:
Summary Bouchet & Rocroi (2005): Domain: Eukaryota • Regnum: Animalia • Subregnum: Eumetazoa • Cladus: Bilateria • Superphylum: Protostomia • Phylum: Mollusca • Classis: Gastropoda • Cladus: Caenogastropoda • Cladus: Hypsogastropoda • Cladus: Littorinimorpha • Superfamilia: Vanikoroidea • Familia: Hipponicidae • Genus: Malluvium Melvill, 1906 Description: English: Malluvium spec.; length 0.27 cm; Originating from Panglao Island, Philippines; Shell of own collection, therefore not geocoded. Deutsch: Malluvium spec.; Länge 0,27 cm; Herkunft: Panglao Island, Philippinen. Date: 29 January 2021. Source: Own work. Author: H. Zell. To the gallery of shells[edit].
Included On The Following Pages:
This image is not featured in any collections.
Source Information
license

copyright

H. Zell
original

partner site

ID

b8a32743021aa77f69eda5f045b17ee5